Our Abdominal Therapy originates in ancient Maya massage practices. Gentle external massage helps guide organs back into proper position and enhances the flow of blood, lymph, nerve impulses and chi in the abdomen. Increased flow restores balance and allows the body to heal.
We also address tension and restriction of low back and sacrum. Releasing these areas further removes congestion in the belly and the pelvic bowl.
We teach and encourage a daily routine of abdominal self-massage to enhance the results of professional sessions.
This combination of self-massage and professional guidance will bring you back into right relationship with your belly. No matter what the trouble or condition, self-acceptance is essential to healing and positive change. Rather than focusing on what's wrong or how it seems your body has betrayed you, you can learn to listen and appreciate… to come in to conversation and lovingly encourage healing.
What's Maya Abdominal Therapy Good For?
Regular treatments can help relieve:
Menstrual pain and endometriosis

Ovarian cysts and PCOS

Pelvic Pain

Chronic yeast, BV and bladder infections

Urinary incontinence

Pelvic organ prolapse

Digestive disorders of all kinds

Scar tissue and surgical recovery

Prostate problems, Erectile Dysfunction and Impotence
In the Childbearing Year, Abdominal Therapy Supports:
Optimal fertility for both partners

Ease and comfort in pregnancy

Smooth Delivery

Postpartum Recovery

Healing from cesarean birth and preparation for VBAC
What to Expect
Maya Abdominal Therapy
Initial visits are two hours long. They include a comprehensive intake, physical assessment,  treatment and education for self-care between sessions.
During a Session: You will be unclothed and draped as you would for a regular massage.
The uterus sits just above the pubic bone,  so I will be working quite low to begin with.
The massage eventually covers the entire abdomen, stimulating circulation of blood, lymph and nerve impulses to all organs.
Sessions always include massage to your back, hips and sacrum. This improves nerve flow to abdominal and pelvic organs, supporting proper uterine placement, and aligns your pelvis for your comfort and freedom of movement.
Self-massage: I will teach you the routine developed by Dr. Arvigo and send you home with written instructions.
We recommend that you do this 10-minute massage every day between professional sessions. Daily massage improves and accelerates results. 
Supportive Modalities: I may suggest castor oil packs, herbal formulas, yoni steams and variations on the traditional belly-wrap called a faja. I will instruct you specifically on any we decide to use.
Follow-up appointments are scheduled every 2-4 weeks. Plan on at least three of these 60-minute sessions for best results.
Maya Abdominal Therapy Fertility and Pregnancy Packages
Patiently Preparing for Pregnancy
Are you hoping to be pregnant within the next 6-12 months? Are you interested in achieving maximum health of your reproductive system before inviting a new life?
If you are already trying to conceive, and will continue making the love to bring the baby while we are working together, we have to adjust somewhat. In this case.
Nine sessions tailored to your needs including a final session at 6 weeks postpartum. You will also enjoy priority scheduling, and you and your partner are invited to
Six sessions as above, including one at 6 weeks postpartum, priority scheduling and availability for questions and concerns between appointments.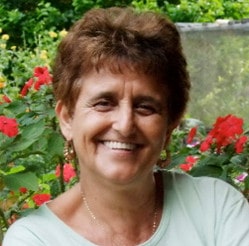 Dr Rosita Arvigo, DN is a naprapathic physician and master herbalist who has lived and studied with traditional healers in central America for over 50 years. Her Abdominal Therapy techniques masterfully combine modern science and ancient healing practices. She established the Arvigo Institute of Maya Abdominal Therapy in 2004 and is a founding member of the new Abdominal Therapy Collective.
To learn more about Dr Arvigo and the traditional roots of Maya Abdominal Therapy, please visit RositaArvigo.com.
Check our FAQs page for more information about our services
Uterus at the Center of Healing
The uterus is made to move and be responsive to the changes of our lives. She sits behind the public bone, in front of the rectum and leaning slightly over the bladder. She is supported the pelvic floor muscles and the vaginal wall with space to grow through each menstrual cycle. She is tethered by 5 sets of ligaments, which stretch to accommodate a growing baby. And because of her flexibility, she can be bumped out of place – by an accident or pelvic injury, habitual one-sided activities, heavy lifting, multiple pregnancies and difficult births, sedentary or over-active lifestyles. The Maya people – and many other indigenous cultures around the world – have always understood this. Their healers believed that when the womb was off center, the entire being was effected. No healing session was complete without abdominal massage.